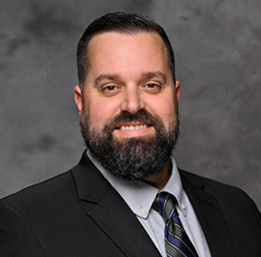 Dallas W. Powell
Regional Manager
Contact
San Francisco Office
100 Pringle Avenue, Suite 340
Walnut Creek, CA 94596
15-plus years of experience in all disciplines of Residential and Commercial Building Construction including project management, general contracting and construction cost estimating. At MKA International, Inc. (MKA), he is the Regional Manager of our San Francisco, California location. Mr. Powell provides services in our Property Loss and Construction Defect business practice areas.
Mr. Powell's experience includes a variety of Property Loss and Builder's Risk projects throughout California. He has overseen consulting efforts on large, high profile commercial projects that include high-rise buildings, houses of worship, retail centers, educational, industrial, institutional, governmental facilities and multi-and single-family residential properties.  His experience includes project management, performing damage assessments, generating repair and replacement cost estimates and negotiating repair scopes for damaged buildings resulting from events such as fire, hurricanes, earthquakes, wildfires, wind, and flood. He has provided oversight and lead monitoring efforts for complex large losses.
Mr. Powell's consulting experience also involves litigated matters and the assessment of claimed construction defects. He has consulted and undertaken destructive testing and repair work for residential, condominium housing and commercial projects.