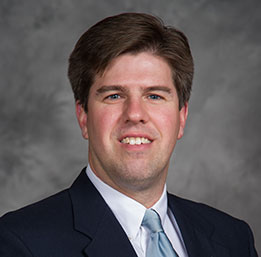 Gregory D. Smith, PE, SE
Resource Lead - Civil/Structural Engineering
Contact
Princeton Office
425 Amwell Road, 2nd Floor
Hillsborough, NJ 08844
Professional Disciplines
Civil/Structural Engineering
20 years of experience as a licensed Professional and Structural Engineer, his experience in the Construction industry includes specific expertise in the field of Civil/Structural Engineering design, analysis, and investigation. He is a Resource Lead at MKA International, Inc. (MKA) for the Civil/Structural Engineering aspects of our services.
His Civil/Structural Forensic experience involves investigation and analysis of failures in the built environment that include buildings, bridges, site, and below‐grade structures across the United States.  Various structure types, sizes, and systems are investigated where anything from distress to complete failure occurs. Additionally, he evaluates building envelope elements and undertakes where water infiltrates through foundation, wall, and roofing systems.
He provides Litigation Support as an Expert Witness both in Subrogation insurance-related Property Loss claims and Litigated Construction Defect matters.