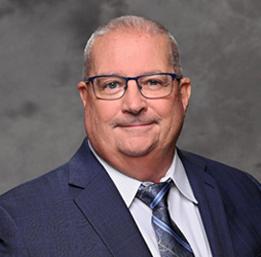 James M. Breheney
Regional Manager
Contact
Princeton Office
425 Amwell Road, 2nd Floor
Hillsborough, NJ 08844
25-plus years of experience in all disciplines of Residential and Commercial Building Construction as well as Heavy Highway/Bridge Construction. At MKA International, Inc. (MKA), he is the Regional Manager of our Princeton, New Jersey location.
Mr. Breheney provides services in our Property Loss and Construction Defect business practice areas. He has directed Catastrophe Response teams involved with the evaluation of damage caused by hurricanes, flooding, ice, snow, tornadoes, hail, and wind.
He focuses on services in the area of Property Loss and Builder's Risk insurance claims, providing project management, undertaking property damage assessments, repair scope development and associated cost evaluations. He performs site monitoring for reconstruction projects, prepares Primavera Construction schedules and has managed and coordinated commercial projects inclusive of the Engineering, Architectural and Estimating disciplines and managed large scale catastrophe-related projects throughout the east coast. Mr. Breheney has testified in Deposition as both an Expert and Percipient Witness in matters involving Property Loss and Construction Defect Litigation.