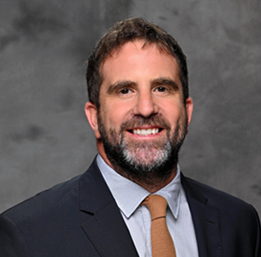 Joshua Katz
Regional Manager
Contact
Los Angeles Office
18301 Von Karman Avenue, Suite 750
Irvine, CA 92612
15-plus years of experience in the construction industry with specific expertise in construction management, construction cost estimating and cost evaluation in construction disputes. At MKA International, Inc. (MKA), he is the Regional Manager of our Los Angeles, California location.
Mr. Katz performs detailed construction audits/analyses of contractor repair and replacement costs estimates. He has overseen projects throughout the United States and Canada.  Mr. Katz has extensive experience in Builder's Risk and Property Loss Claims for projects involving commercial, educational, industrial, medical, government, and recreation facilities; civil infrastructure, mining, power generation, sustainable infrastructure, modular construction, aerospace, process facilities, water treatment, agriculture, and residential properties. His consulting services for Builder's Risk Claims include evaluation of expended costs, schedule analyses and cost to repair/replace.
His dispute resolution experience includes efficiency studies, assessment of risk and settlement evaluation.  He has opined on the quantification of construction claims, lost productivity methodology, identification of impacted periods, delay mitigation strategy and acceleration.  He provides Litigation Support and has testified as an Expert on projects involving Construction Disputes.