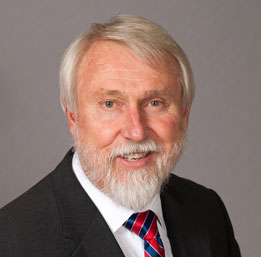 Jozef H. Kneppers, CPE, FCIOB, CCM
Chairman of the Board
Contact
Las Vegas Office
4025 S. El Capitan Way
Las Vegas, NV 89147
Practice Area
Construction Defect Litigation
Professional Disciplines
Construction Cost Estimating & Cost Engineering
45-plus year career in the Construction industry in the fields of Construction Management, Cost Estimating and Project Cost Controls.  Mr. Kneppers is the President and founding Principal of MKA International, Inc. (MKA). His experience includes 30 years in Construction Consulting with a focus on Property Loss damage assessment, Construction Cost Auditing and Construction Defect assessment/remediation/fault analysis. He is an experienced negotiator and has testified in Deposition/Trial and other forums such as Mediation, Arbitration and Appraisal hearings.
As a career Estimator, he developed and oversees our MKA Estimating System. He is a Certified Professional Estimator by the American Society of Professional Estimators as well as the Association for the Advancement of Cost Engineering International. He is a Fellow in the Chartered Institute of Building as well as a Chartered Construction Manager.
As an Instructor, he has provided Continuing Education (CE) to a variety of audiences related to Damage Assessment and Construction Defect Litigation.
Educated in Quantity Surveying and Cost Engineering, he began his career in a structured intern program, including both college and practical requirements, in order to receive his diploma. He worked on various Construction and civil projects for the first ten years of his career.