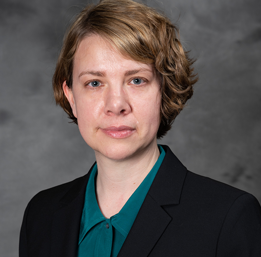 Nancy D. Lokocz, AIA, NCARB
Resource Lead - Building Technology
Contact
Seattle Office
19020 33rd Avenue West, Suite 590
Lynnwood, WA 98036
Professional Disciplines
Building Technology/Architectural Services
15-plus years of experience in the Construction industry in forensic processes related to building damage and liability issues. Ms. Lokocz is a licensed Architect and a Resource Lead at MKA International, Inc. (MKA) for the Building Technology aspects of our services.
Ms. Lokocz provides services in our Property Loss and Construction Defects business practice areas. She has directed Catastrophe Response teams involved with the evaluation of damage caused by wind and flooding.
She evaluates damage sustained from perils such as hurricanes, fire, and water intrusion for Property Losses and performs forensic analysis of causation and building code research. She also has considerable Construction Defect consulting experience nationwide. She leads technical site inspections and invasive testing to document defective conditions and provides support for Expert Testimony relating to Commercial and Residential Disputes. She has also provided additional support that includes building code review and analysis, evaluation and applicability of construction practices.