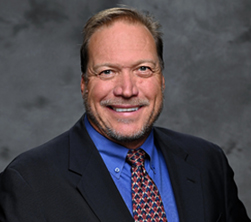 Craig R. Tarr CPE
Executive Manager
Contact
Offices: Boise, Denver, Sacramento, San Francisco
56 Inverness Drive East, Suite 200
Englewood, CO 80112
30-plus years of experience in Construction and Construction Consulting industries as a Site Engineer, Project Manager, and Estimator.
As a Construction Consultant and Cost Estimator, he has more than 20 years of experience consulting on Property Loss and Builder's Risk claims. At MKA International, Inc. Inc. (MKA), he is an Expert in Large Loss and Complex Property Claims and has provided Expert Testimony in Deposition and Trial. He has provided extensive services as an Appraiser and Umpire in the Insurance Appraisal process.
Previously, as Regional Manager for 12 years of our Denver office, he developed and oversaw diverse MKA professional resources to service our Client base in Colorado and neighboring states. He is a Certified Cost Estimator with the American Society of Professional Estimators and is a past board member of the Denver Chapter.
He received his diploma in Civil Engineering in 1991 following a structured intern program. His focus was on Structural/Civil work from the aspect of bidding, contract negotiation, cost and schedule management as well as final project acceptance. Projects included commercial, industrial and residential where he held positions such as Construction Manager, Project Engineer, and Cost Estimator.