MKA is Moving Forward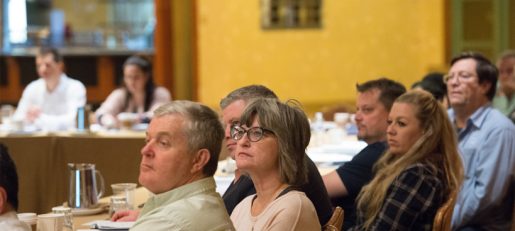 Madsen, Kneppers & Associates, Inc. (MKA) is pleased to announce the promotion of A. Marc Goupille, Craig Tarr, David VanDerostyne, Kevin McMahon, Michael Bischof, Michelle "Shelly" Robbins and Randal Goetz to Executive Manager as well as their appointment to the Board of Directors at MKA. Consistent with our philosophy… " growth from within," each person comes from a senior management position and has been with the company anywhere from fifteen to twenty years. Following the announcement regarding the creation of an ESOP for MKA, this group brings their experience in the main applications of our professional services namely Property Loss and Builder's Risk Claims Consulting, Construction Defect Litigation and Construction Dispute and Surety Services.
Their commitment to the continuing professionalism and growth of MKA, will assure our legacy as one of the most widely respected independent multi-disciplinary construction consulting companies in the industry.
On behalf of my fellow Board Members, I would like to congratulate them and look forward to their contribution to a purposeful and sustained growth.
Jozef H. Kneppers, CPE, FCIOB, CCM
President
Visit our leadership page to learn more.
We've Moved!
The following offices have relocated:
Chicago:
1400 Opus Place, Suite 950
Downers Grove, IL 60515
[T]: 312.627.0900
[F]: 312.627.0904
Regional Manager –
John E. O'Leary, PE, SE
Orlando:
1300 Minnesota Avenue, Suite 100
Winter Park, FL 32789
[T]: 407.630.8100
[F]: 813.288.8989
Regional Manager –
Jeffrey K. Robertson
Dallas:
3651 Eldorado Parkway
McKinney, TX 75070
[T]: 972.387.0313
[F]: 972.387.0616
Regional Manager –
Craig D. Hanes
PixOnSite®
MKA has developed a real time, end-to-end site inspection photo documention system.