We've Moved – MKA Sacramento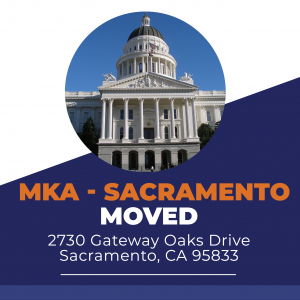 We are pleased to announce that our Sacramento office has recently relocated.
The Sacramento office is managed by John Miller. He has 20-plus years of experience in the Construction industry with Construction Consulting experience that includes large commercial, industrial, institutional, single- and multi-family residential insurance claims.
Our Sacramento office is fully-staffed with an experienced team of Forensic Experts and Construction Professionals ready to assist on First-Party Property Damage Claims, Large/Complex Losses, Builder's Risk as well as Liability and Construction Defects claims. Building Consulting services include Loss Assessments, Clerk of the Works and Remediation Monitoring, Comparative Scope Analysis, Cost Estimating as well as Appraisal services.  Engineering capabilities include Cause and Origin Investigations as well as litigated matters involving defective design, material, and construction deficiencies.
Please make a note of our new office location:
Madsen, Kneppers & Associates, Inc.
2730 Gateway Oaks Drive
Sacramento, CA 95833
[ T ] 916.353.1203  :: [ F ] 916.353.0201